You can create a custom template by following these steps:
Log in to Soldo and click the 'Integrations' tab on the left navigation panel. 
Find 'Custom template' in the list and click on 'Create your own'.
Give your template a name and a description, then click 'Continue'.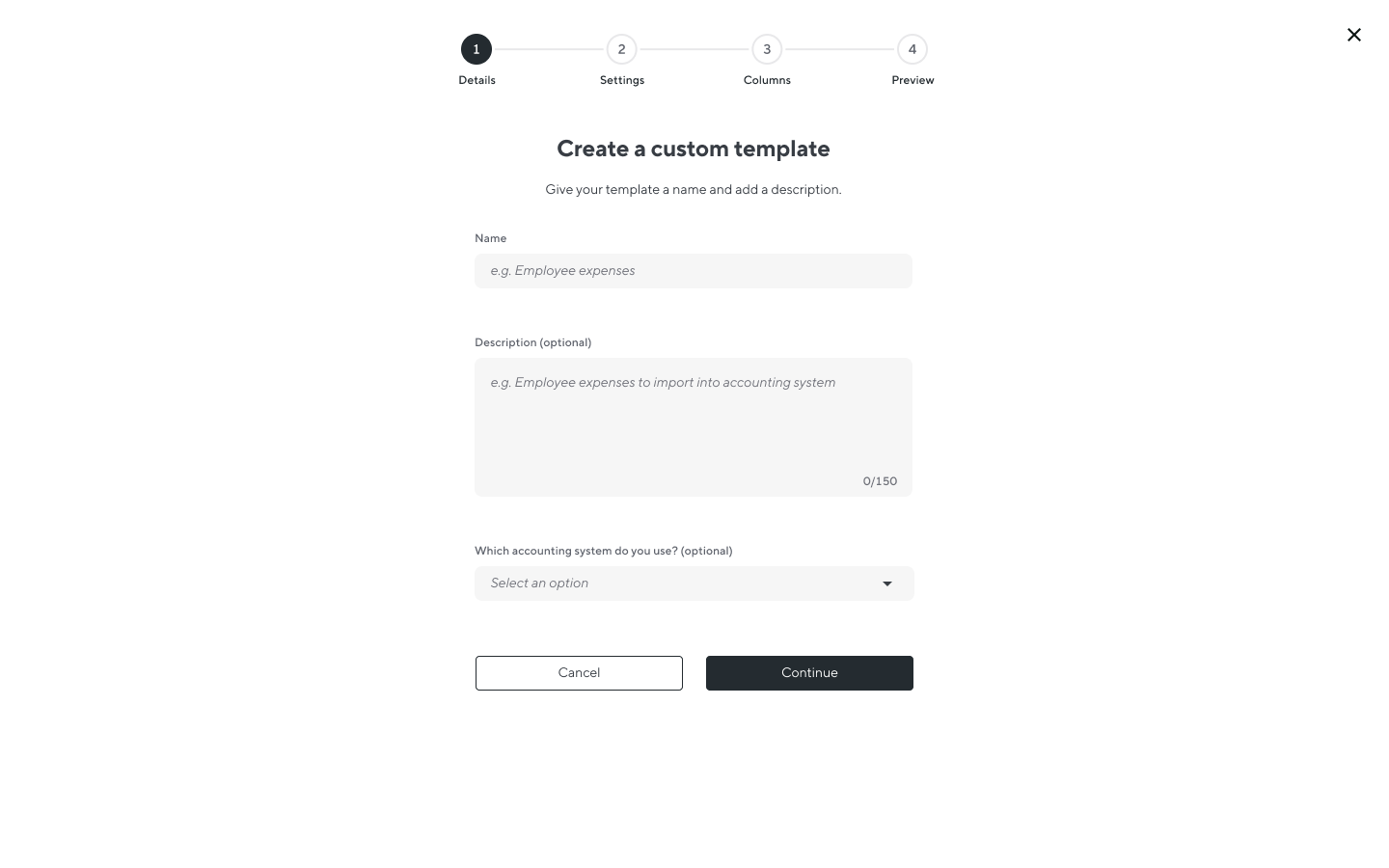 Select a format for your template (CSV or XLSX) and click 'Continue'.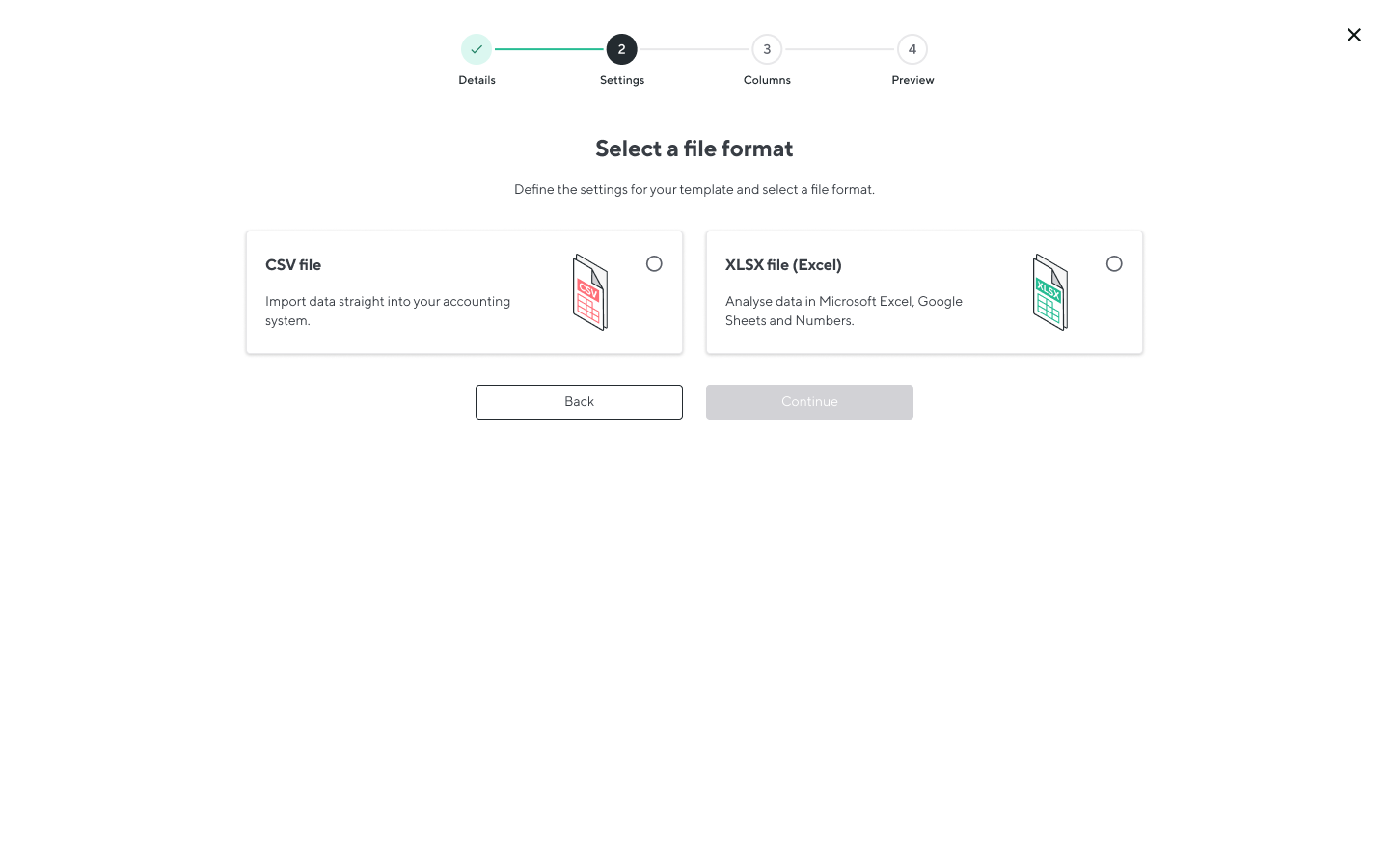 Choose the columns to include in your template, then click 'Confirm'.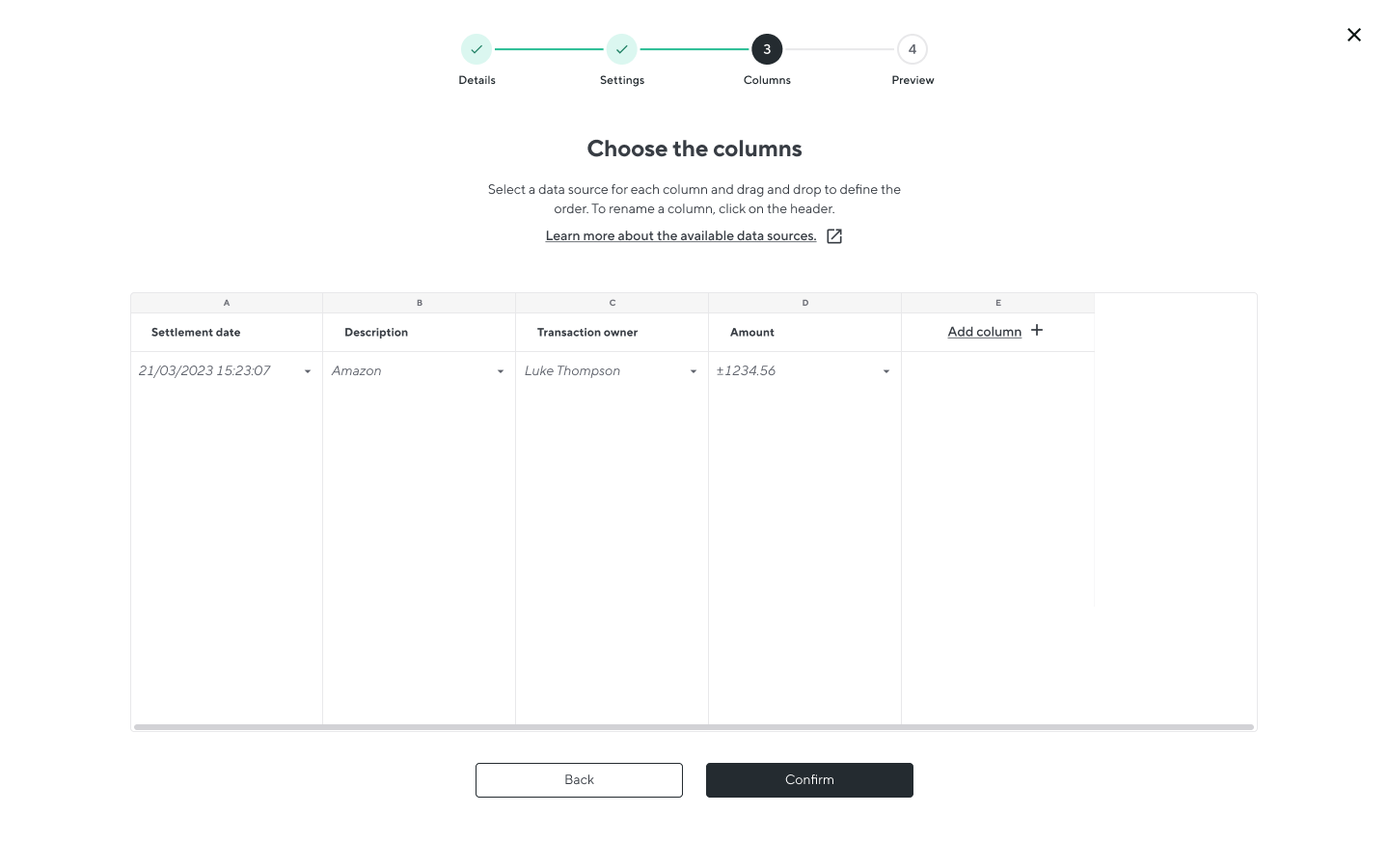 Preview or download your template to make sure you've set it up correctly.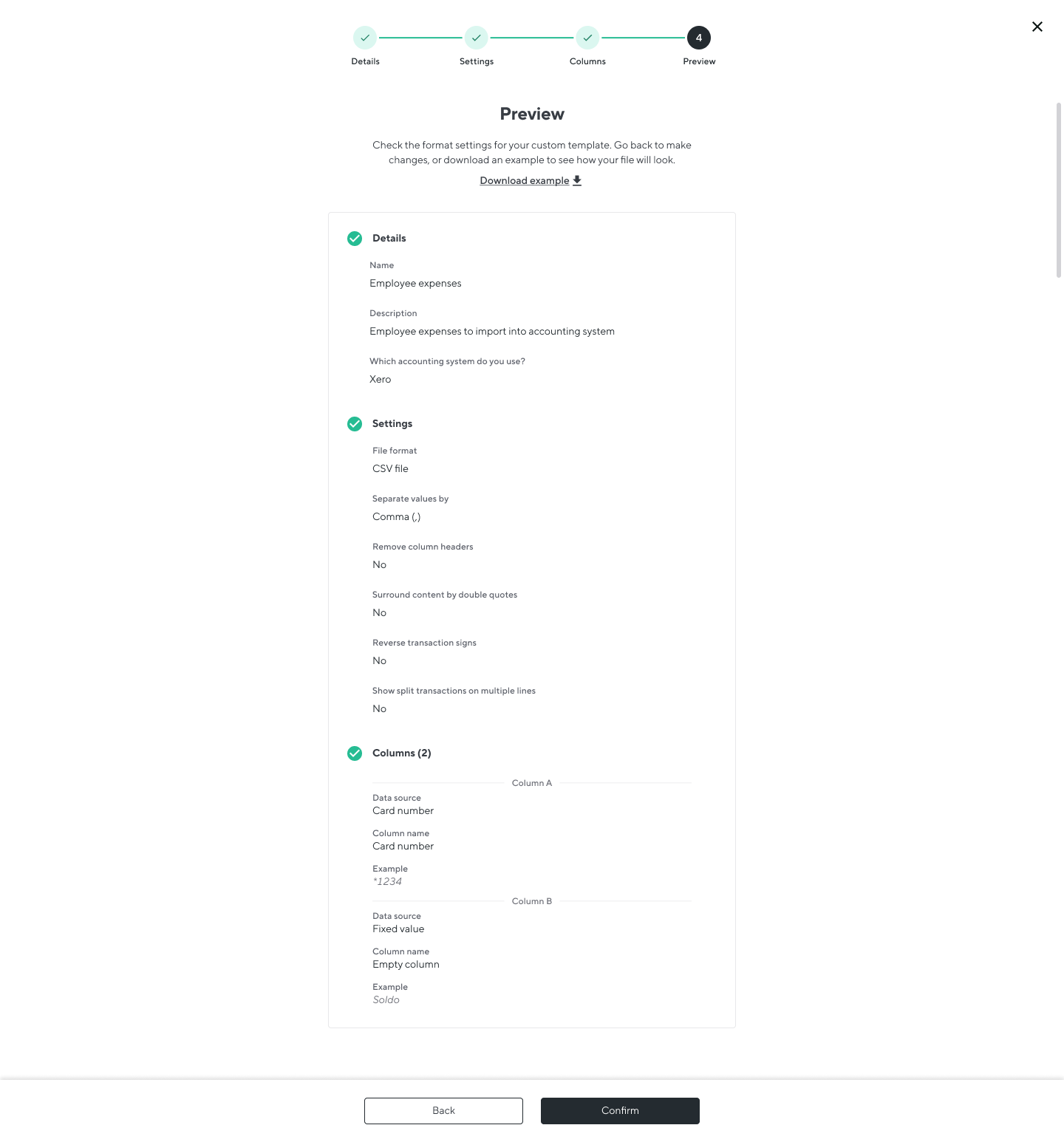 Click 'Confirm' if the template is working the way you want it to.
When you click 'Confirm' in the final step, you'll be redirected back to the 'Integrations' tab. And that's it, you've just created your own custom template!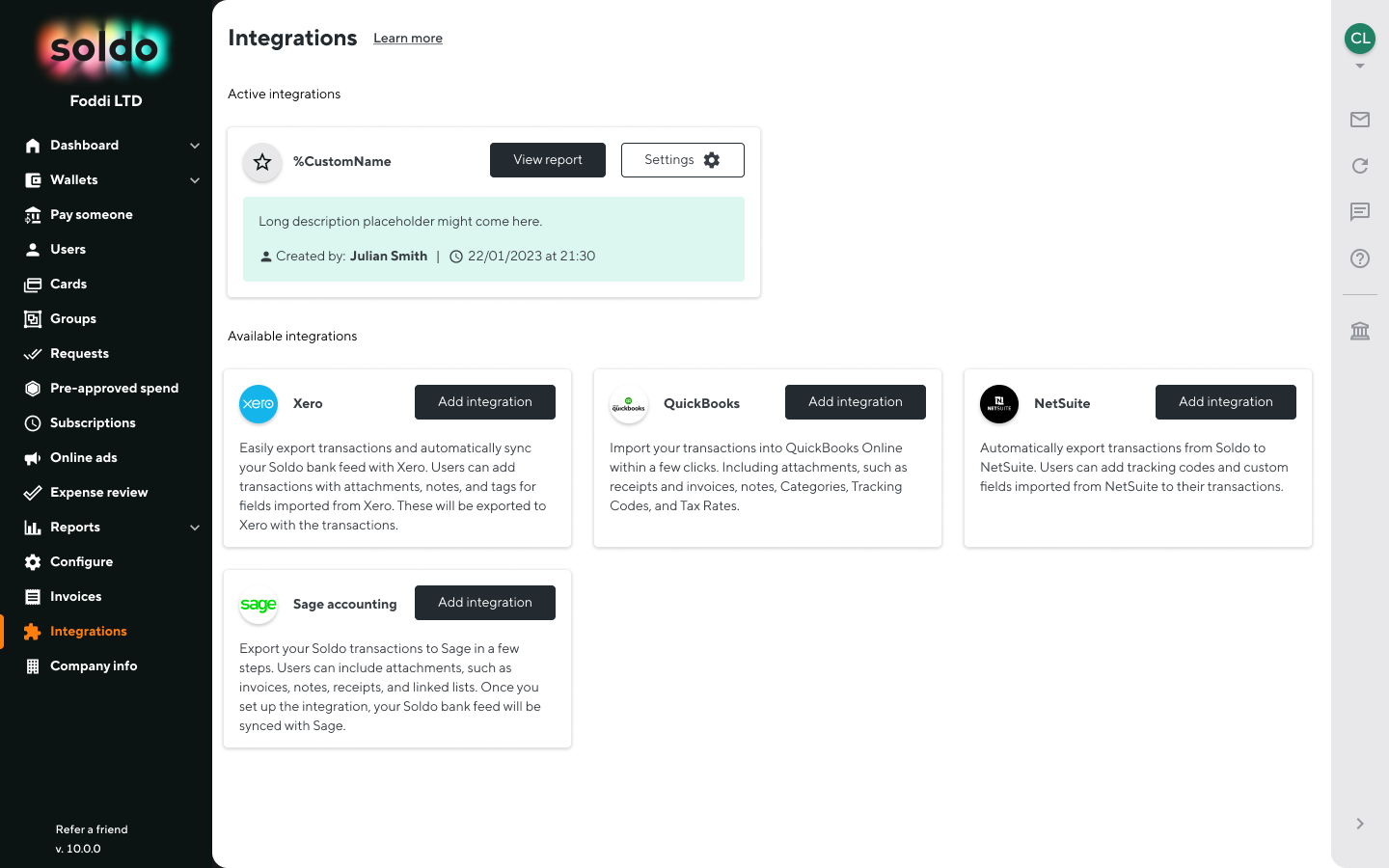 Please note: You can only create one custom template, and only if you don't have an active integration place between Soldo and your accounting or financial system.