If you realise you've paid more for an item than it was advertised for at the time, you can contact and ask the shop to refund the difference between what you paid and what was advertised. If you are in the UK, Citizens Advice can provide comprehensive advice on this. 
If the amount of the authorised transaction is different to the settled amount, this may be due to currency fluctuations between the authorised date and the settled date if the payment has been made in a currency different to the card's currency. Please click here to read more about authorised and settled transactions. 
If you are still worried about this transaction, you can report it to us with the web console or mobile app. 
Here's how to report a transaction in the mobile app:
Log into the mobile app
Click on Activity
Click on the transaction you wish to report, which will open a full view of the transaction detail
Click on the Report button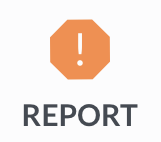 Here's how to a report a transaction in the web console: 
Login to the web console at: manage.soldo.com
Click on Manage, and then Users or Expense Centres
Select the user or expense center
Click on Activity
Click on the transaction you wish to report, which will open a full view of the transaction detail on the right hand side
Click on the "..." icon
Click on Report transaction