Basic transaction data (such as amount, currency, date, etc.) is automatically sent to Xero, once you setup the integration.
You can also export transaction metadata (attachments, notes, Xero Categories, etc.) to save you time. Transaction metadata is pushed to the Account Transactions section in Xero, after you click on the Accounts tab and then Bank Accounts.
To automaticaly reconcile all your transactions exported from Soldo, you can enable the Mark as Reconciled option which is available under the help section.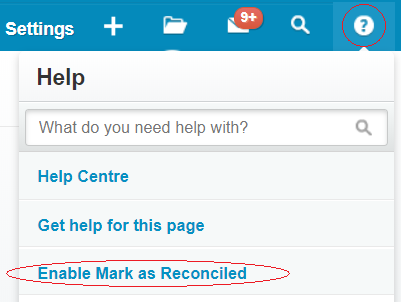 You will now be able to utilise the More dropdown and Mark as Reconciled option to reconcile all transaction within the Account Transaction screen.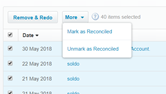 Once reconciled, the status of all transactions should have changed to Reconciled and the bank account will be marked as fully reconciled.