Soldo pre-approved spend feature allows finance team to create temporary cards for employees to start spending without delays.
What is a Temporary virtual card?
Temporary virtual cards are replacing single-use virtual cards. They allow you to make multiple payments rather than just one. When creating a temporary virtual card, you can decide the amount on the card and the number of transactions it can be used for (between 1 and 10). The card has a fixed 7-day expiration date from the day the card is activated.
How can I set up and create a temporary virtual card for Pre-approved spend?

To create a temporary virtual card:
Choose the 'Pre-approved spend' section within the platform;

Click on 'Create spend';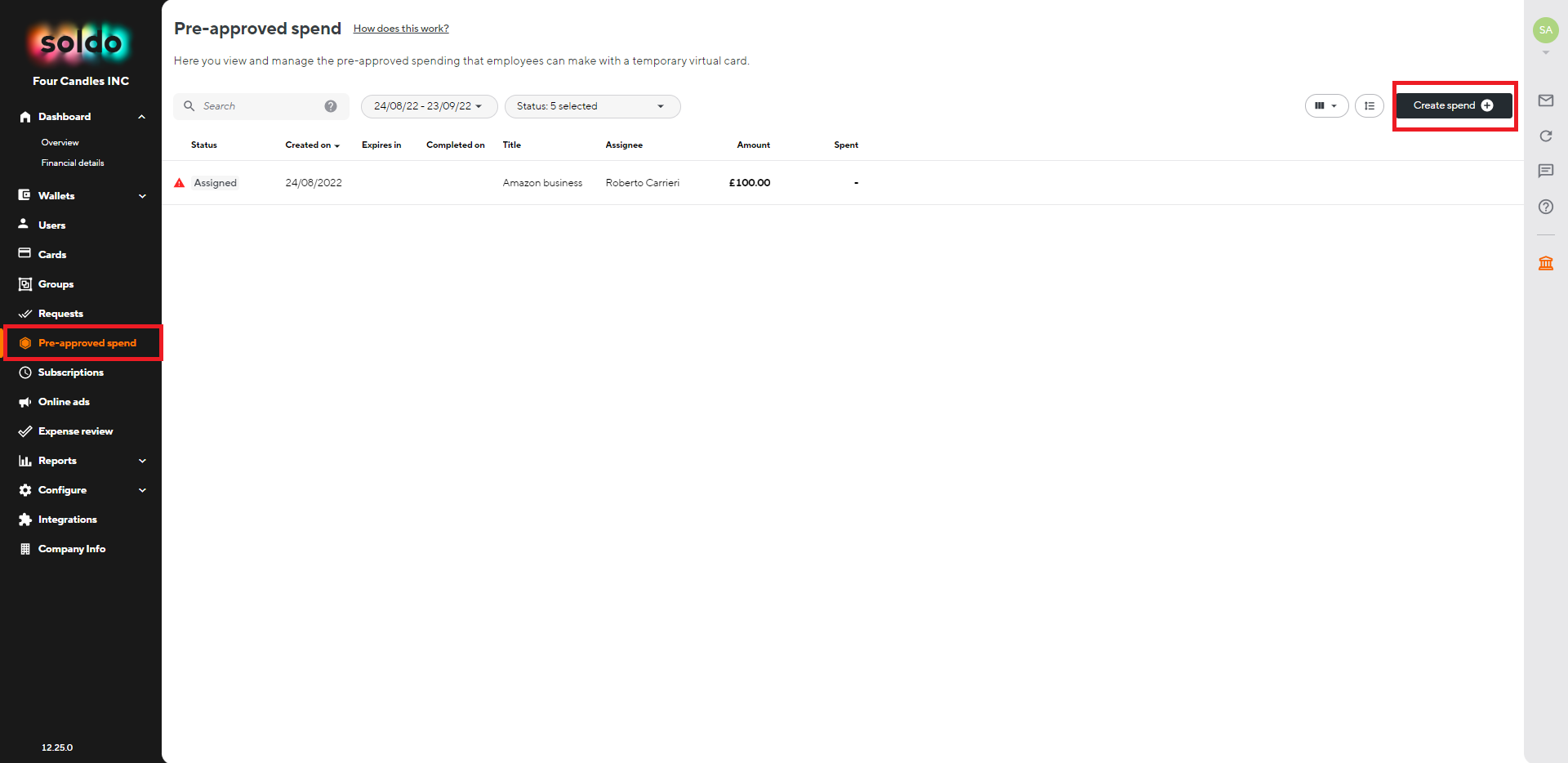 Fill in the details for the purpose of the spend and owner who will be making this spend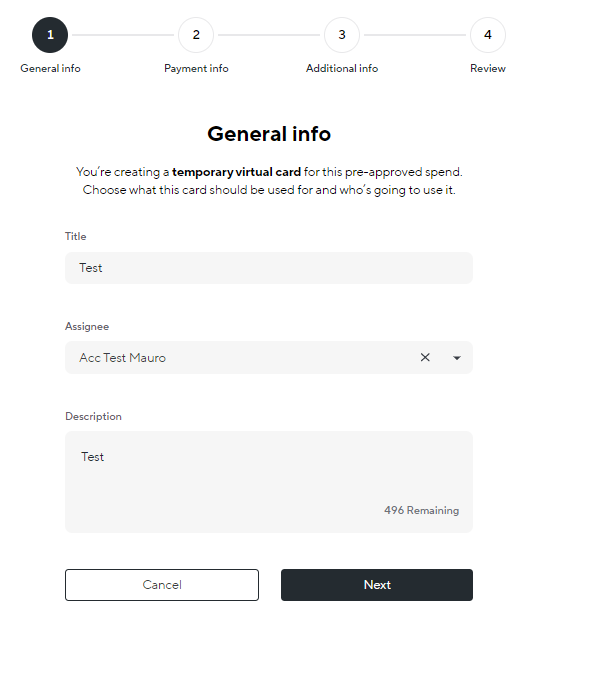 Fill in the wallet from where this spend will be taken, the spend limit, and the number of transactions (from 1 to 10);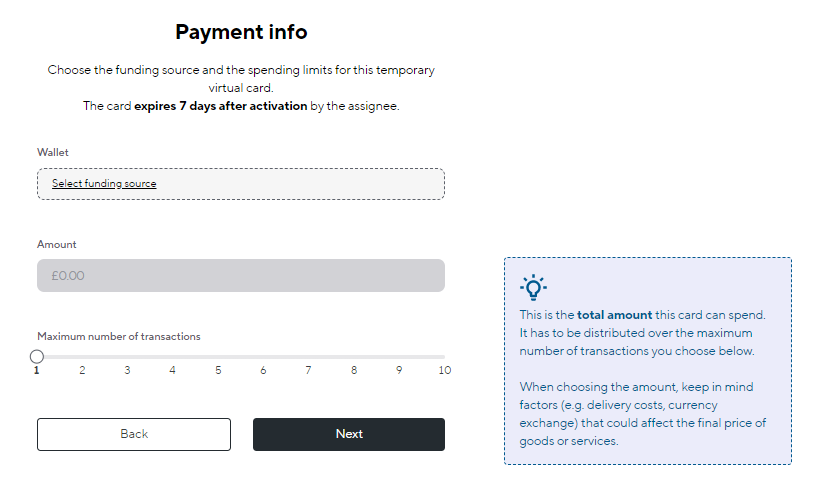 Provide any additional document such as invoice that might help reconcile Account payable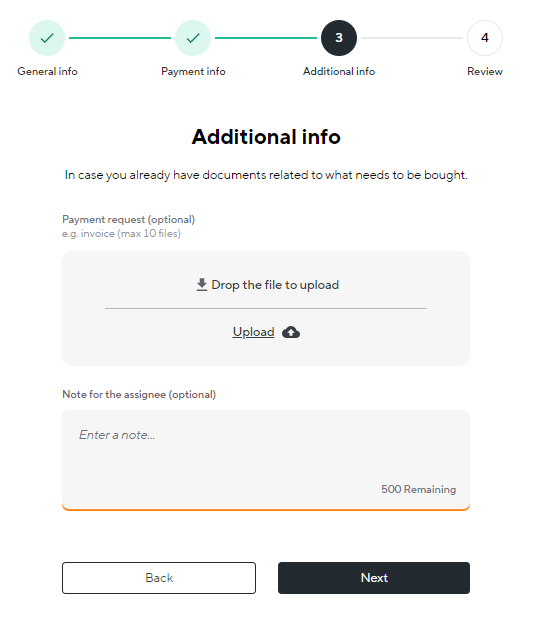 Assignee will immediately get a notification, with details of the card that can be used after activation.
Who can use this feature?
Any employee of the company that is given access to the Soldo account can request a temporary virtual card.
How many temporary virtual cards can be created?
There is no limit to the amount of temporary virtual cards that can be created. Each user that's been enabled can create and send all the requests they need. The approver is then responsible for authorising or declining these requests.

Are temporary virtual cards available in all markets?
Yes, this feature is available in all the markets where we have operations.