The Payment Services Directive (PSD2) comes into force bringing increased security using Strong Customer Authentication (SCA).
How it works
SCA uses 2 out of 3 factors whenever you are being authenticated:
Something you know (password, PIN etc.) – Knowledge

Something you have (your mobile etc.) – Possession

Something you are (fingerprint, face recognition, iris etc.) – Inherence
How this affects your use of Soldo
Under the SCA security requirements, logging into the web console will now require authentication via an SMS passcode or the Soldo app.
Logging into the Soldo web console
When accessing the web console, after entering your credentials as before:
· Company ID
· E-mail address
· Password
you will see an additional step. This asks you to confirm that it is you trying to access the console. To do so, you'll need to respond in the Soldo app or enter a passcode we'll send via SMS.
What do I need to do?
1. Make sure you have installed and setup the Soldo app on your device so you can receive notifications about login requests. (Read more about setting up the Soldo app)
2. When logging into the web console tap on the notification you'll receive on your phone or navigate to the "Approvals centre" in the app. Alternatively, you can choose to receive a passcode via SMS.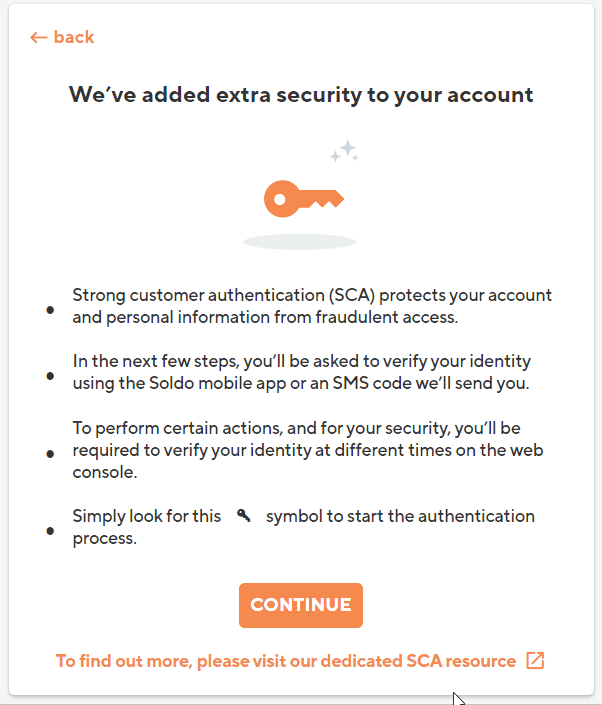 3. Select "YES, it's me" if authenticating via the Soldo app or wait for a few seconds to receive the SMS passcode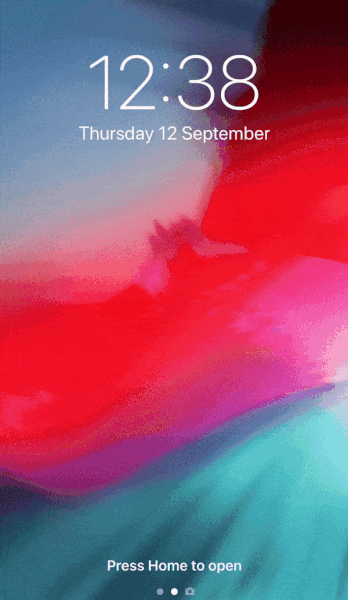 Important things to note
· If you don't receive a notification on your phone check your settings and that you have given notification permissions for the Soldo App
· Any pending login approvals can be seen in the app by navigating to the "Approvals centre" from the side menu
· If you still can't get access get in touch with our support team by writing to businesssupport@soldo.com